Travel
10 Easy Secret Santa Gift Idea for Co-Workers
These 10 easy gift ideas are perfect for anyone from your work BFF to that new Intern Jesse or Jamie or Johnny or… something? No matter the relationship, these experience ideas provide a personal touch that will convince everyone you've actually been paying attention.
The holidays are crazy enough so let us save you the time, effort and disappointment and instead, impress your lucky coworker with a unique experience that will undoubtedly be an office game changer.
It's time we make Secret Santa something to actually look forward to this year. No matter whose name you pull out of the festive hat, there is something for everyone. We don't blame you for forgetting the names of Susie's six cats or Rob's favourite mid-strength beer. All you need to know for these gift vouchers are the fundamentals so get out there, get snooping and be the best gift-giver you can be!
Check out this creative and handy infographic by Gifting Owl.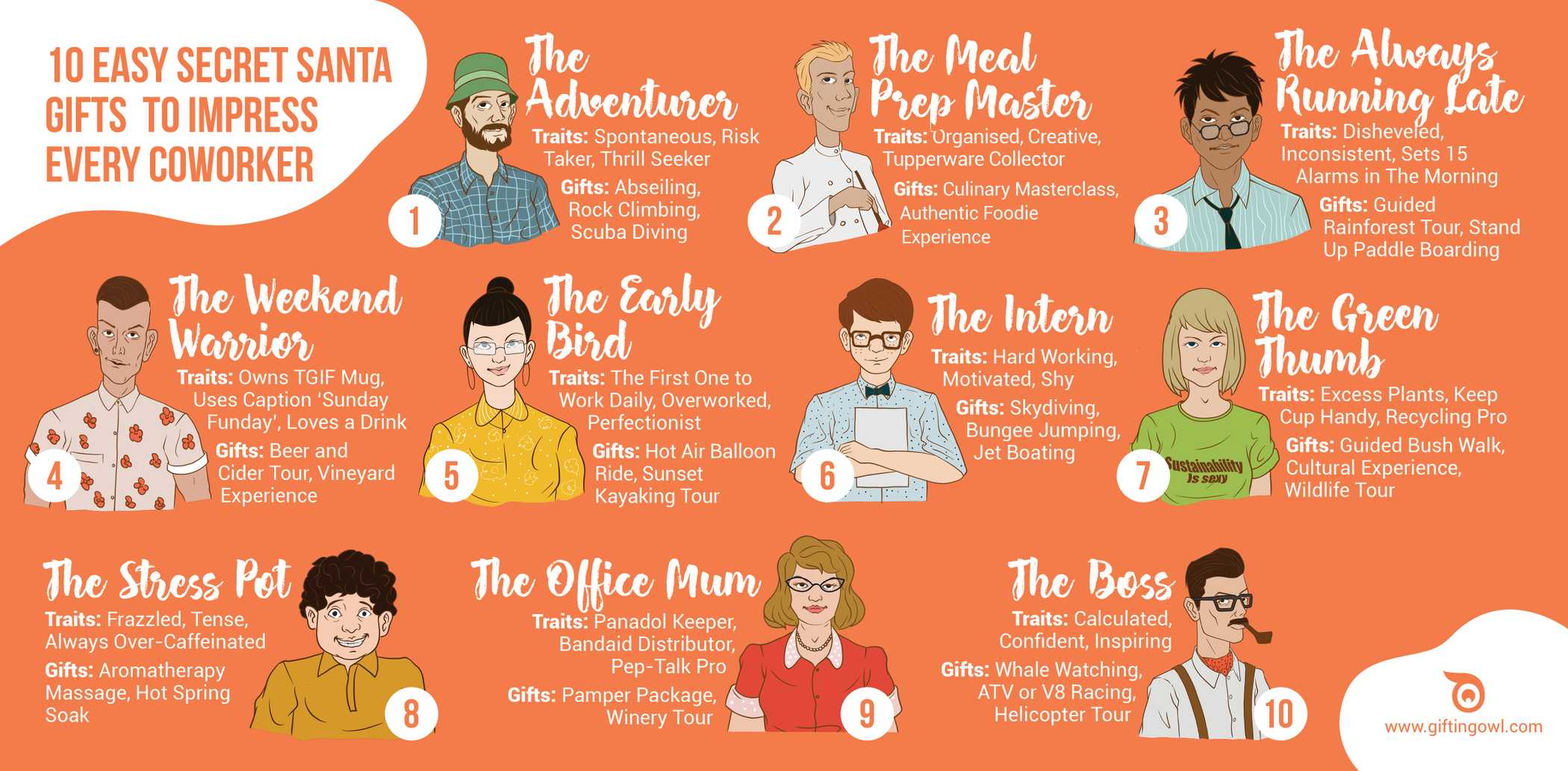 An Infographic by
Gifting Owl
.