Sex & Love
Swiping Right: How Smartphones Changed Relationships
Ever since the introduction of dating websites and dating apps, the way we date and communicate has been transformed. Over the last decade, we have seen a gradual shift towards the online sphere, with almost 20% of all new relationships beginning online. Gone are the days of meeting someone through a mutual friend or at a bar – more and more singletons are turning to their smartphones to meet their next potential partner.
As part of an ongoing project looking at how Smartphones Have Changed The World, loveit coverit has collated independent research from across the UK and the wider world to offer a comprehensive look at how smartphones are shaping our romantic relationships.
We explore how dating sites and apps are connecting people, creating communities around anything from sexual orientation to political leanings. While online dating is a great opportunity to meet new people, it also brings a new host of problems – we explore the dangers of online dating, and how to stay safe while dating online.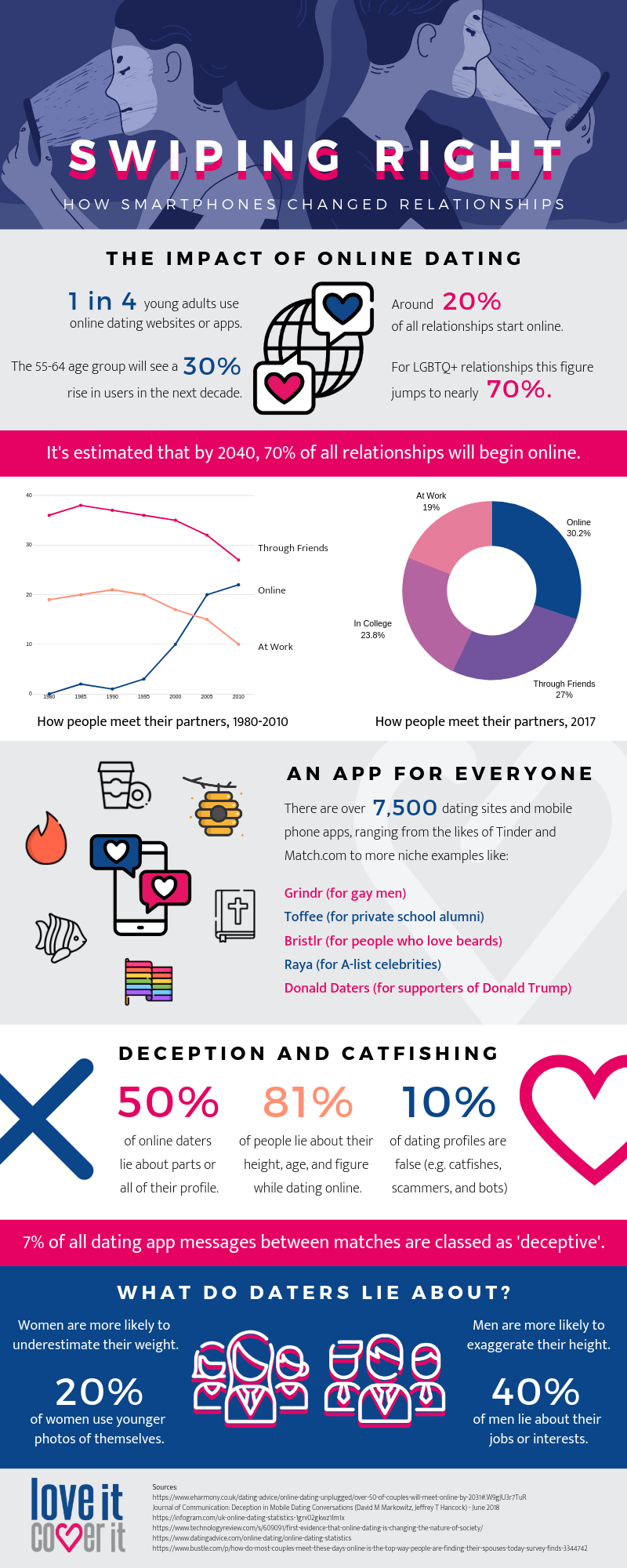 An infographic by loveit coverit.